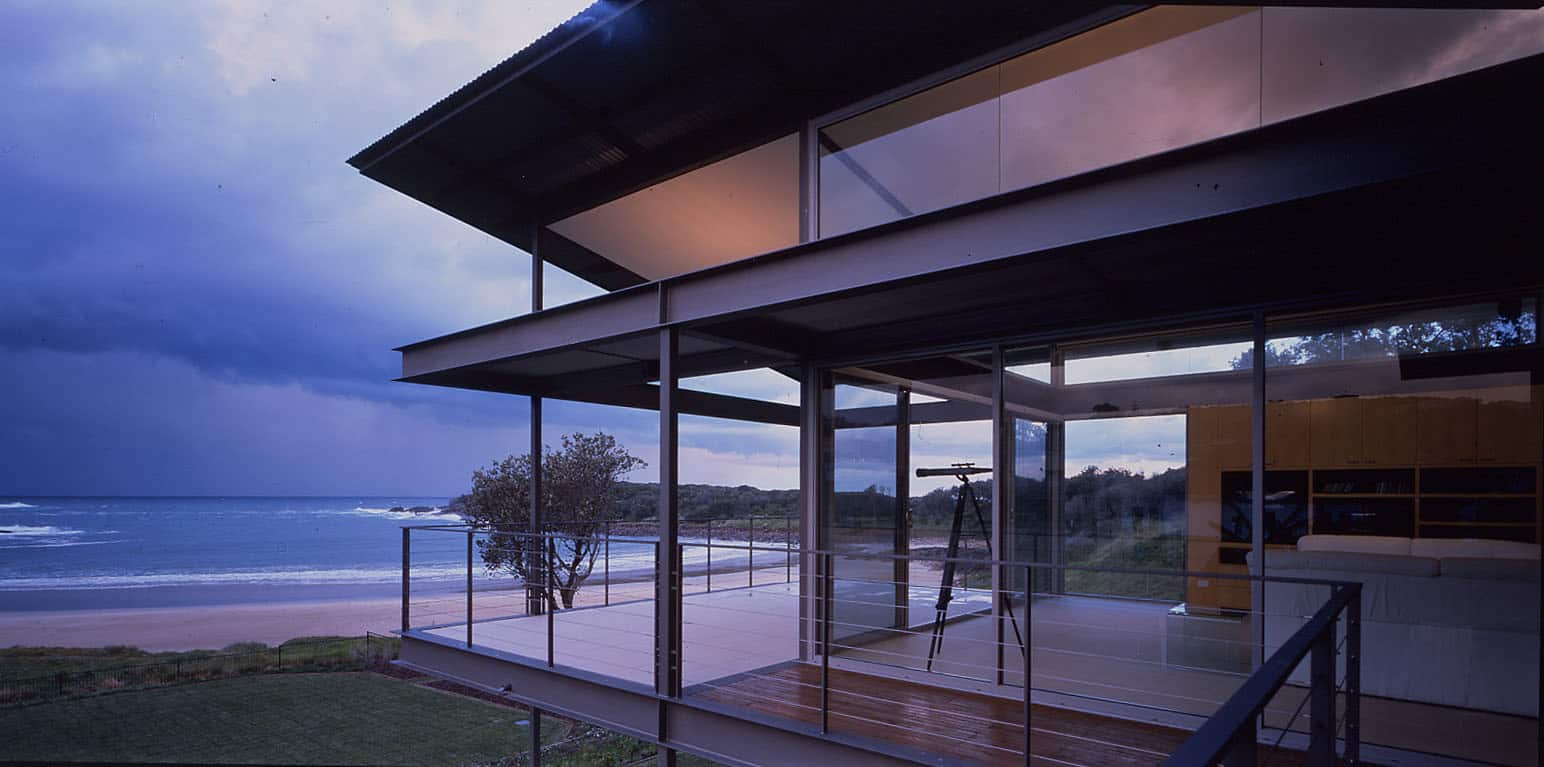 This beachside beauty at Boat Harbour on the north coast of New South Wales was created by Tanner Kibble Denton Architects and stands out for its understated simplicity. This is how the architects described the home:
"With bold floating roof forms and generous glazing this beach house explores the traditional themes of coastal architecture: simplicity, natural light, access to views and outdoor life. Comprising two pavilions, the house opens up with sliding glass doors to decks overlooking the beach to the east, and to a terrace courtyard shielded by high walls to the west. Transparency is a key aspect of the larger southern pavilion with a roof plane giving the impression of floating well above the living space. The second or northern pavilion also has a floating roof and is a counterpart to the living spaces. Used solely for accommodation, the upper and lower levels can be used independently by different generations of the extended family.

 The external materials and colours are muted greys and silvers that are sympathetic to the natural colours of the beach and coastal vegetation. Interior materials are simple and responsive to the coastal location, yet with touches of 'luxury' – flashes of gold glass mosaics in the bathrooms. The silver ash veneered joinery of the kitchen adds warmth to the open plan living space providing a casual and engaging retreat year round."
Sustainable features: rainwater collection, storage and re-use, passive design including appropriate orientation, shading, ventilation, position of thermal mas etc.
[Photography by Richard Glover]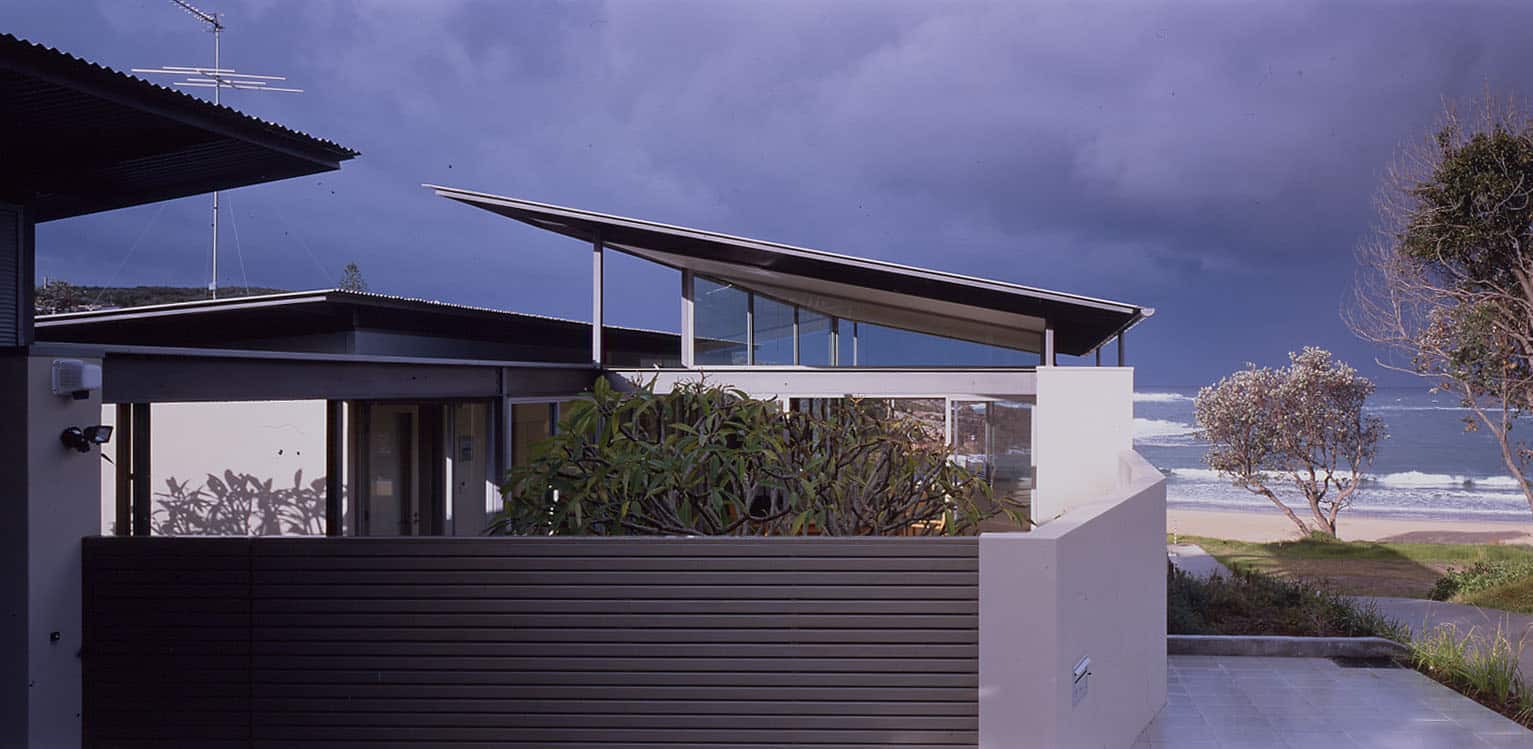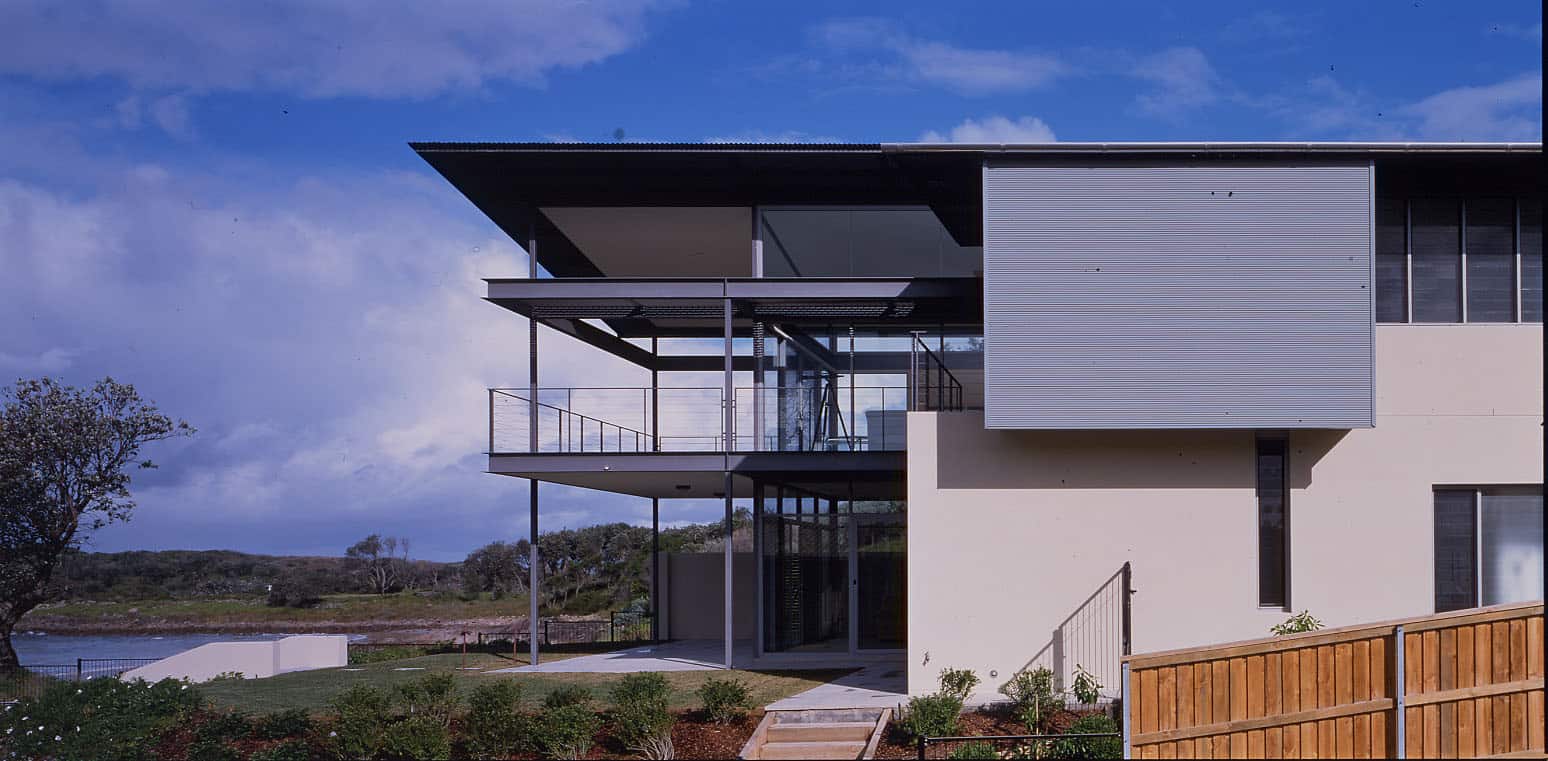 Categories:
ARCHITECTURE
,
brick/render
,
cantilever
,
concrete
,
elements
,
glass
,
high ceilings
,
inside/out connection
,
materials
,
metal
,
minimalist
,
sustainable design