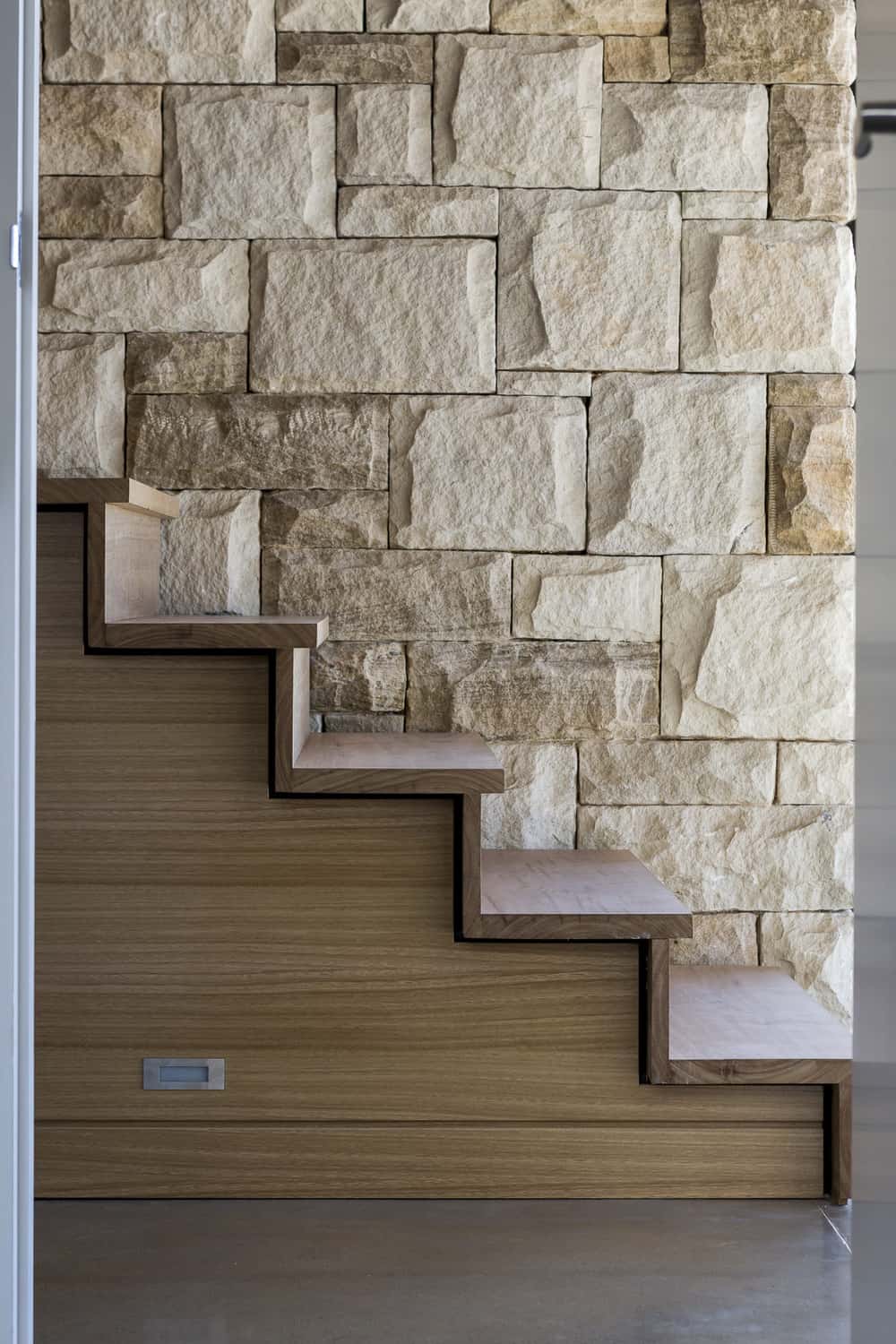 The owners of this Sydney home originally planned to renovate before deciding to demolish and start from scratch with the skills of architect Matt Elkan on board to design their new abode.
The key requirements were around maximising the location and climate to bring in light, beach views and bring the outdoors in, while still providing protection from strong sea breezes.
Matt's response to the brief was incorporating diagonally opposite outdoor spaces, one on the North East side to maximise the aspect and a sheltered courtyard to the South West for refuge. The South half steps forward towards the view, and the North half slides back into the hill.
The environmental performance of the house was paramount and informed the choice of polished concrete floors for thermal mass, Northern orientation, outdoor spaces sited for prevailing breeze. These considerations mean't that no air conditioning was required which is quite impressive for a 250sqm home.
Sustainable products: 4.5KW PV system, double glazed low E Argon filled winodws, R4.0 ceiling insulation, reverse veneer walls, acoustically treated HW ceiling, 10KL rainwater storage and indigenous rooftop planting.
Key collaborators on the house: Landscape design by Sprout (Martin Pell), structural Design by SDA (Charles Blumer) and the builder was Graybuilt (Paul Gray)
[Photography by Simon Whitbread and Barton Taylor]